Restorative Dentistry Fort Union Area
We provide long-term dental services that create healthy, beautiful smiles.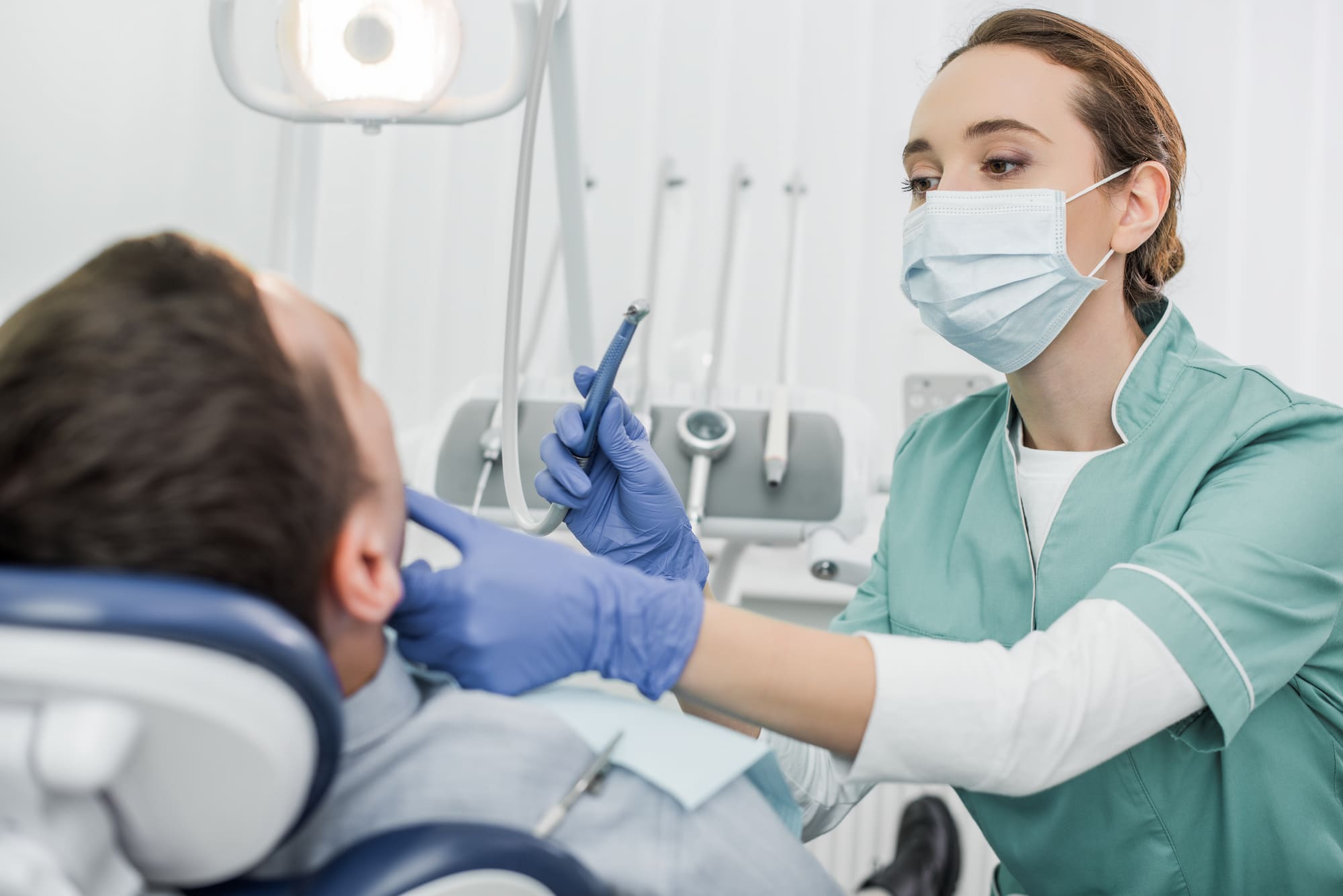 Root Canals & Implants
Root canal treatment, also referred to as root canal therapy or endodontic therapy, is used to save an infected or damaged tooth and avoid having it removed.  If removing a tooth is necessary, implants are the next step for tooth replacement.
What Our Patients Have To Say
Matt Nowacek
"Personal, friendly, kind. Knowledgeable in handling those with anxiety towards dentistry. Wonderful office and waiting room. Patient staff and helpful with insurance. Was referred by another patient and will keep coming back."
Ragen Bostrom
"Due to my childhood experiences with the dentist, I turned out to be a very nervous (scared to death) dental patient. Dr. Perkins has definitely been VERY PATIENT AND KIND to me over the years. He works quickly and efficiently, and has greatly calmed my fear over the years. Definitely the best dentist I've ever used!! Thanks, Dr. Perkins for all you've done for me and my family!"
Obie Tric
"I don't have my teeth cleaned often but when I do I come to Greg and his team of professionals to get anything teeth related done. They are attentive, quick and professional. Willing to take the time to explain things you don't understand as well as educate you on things you might have questions about. Quick to get in and the best part is, that you don't spend hours in the lobby waiting to go in. Very quick and punctual. I will be coming here for a long time to come."
Ron Jensen
"I have never had a dentist go so far out of his way for me.work was painless,speedy and with the results above and beyond expectations.best dentist I've had and won't be looking for a new one."
Reginal Meonedzo
"I dont have words enough to describe how Dr. Perkins has been a real life saver when it comes to my and my wife's dental care. We have had a series of work done and all I can say is that it has been IMPECCABLE."
Daphne Higgins
"I needed emergency care and Dr. Perkins delivered. His staff made me feel very safe and comfortable. I'm very grateful for good people."
Tina A.
"Dr. Perkins and his staff are highly professional and extremely kind!"
Brad McLeese
"Dr Perkins is an outstanding person. He is honest, is a perfectionist and is friendly."
Open Hours
Monday-Thurs  8am-5pm
Fri-Sun  Closed